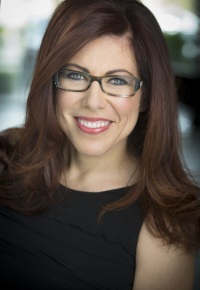 Melissa Dominguez-Martin
Managing Broker
(702) 528-9088
melissa@dmgvegas.com
If you ask Melissa Dominguez how her day's going, she'll smile and say, "Just Living." For her, that simple phrase represents so much. By focusing on the needs of her clients, Melissa simplifies the process so they can sit back and relax. She carries the weight and takes every necessary step to ensure their success. From the major milestones to the simplest of moments, she finds inspiration everyday. Whether she's running her successful business, serving the community or spending quality time with her family, Melissa finds a way to make the most of every moment.
Her ability to relate on a personal level and understand what matters most to her clients is her trademark. As one of Las Vegas' premier real estate professionals, she makes the process stress-free by being there all the way from consultation to closing.
Melissa knows how much this investment means to her clients and that's why she goes out of her way to carry the load, so they can focus on their other priorities. By drawing from a database of qualified buyers, Melissa breaks down the home sale process and helps you feel confident that your home will sell quickly and for top dollar. Her expert staging techniques and creative marketing talents bring that extra needed touch that will make your investment stand out.
Melissa is the Realtor®, with her own style and approach, who will deliver the results you expect. She's keeping it simple, so you can discover the easiest way to succeed in Las Vegas real estate.
From special moments with her family to assist her clients with one of life's most important investments, this professional knows what matters most.
90 % of her Real Estate Business is by Client Referrals and she's very proud of that.
Whether you're buying or selling a home, Melissa's dedication will be the key to your success. She's keeping it simple for you.